Announcing Genetically Modified Storytelling, an ongoing forum for discussing the intersection of biopunk fiction, theory and ethics of biotechnology, and emergent biotechnologies.
Based on the class writers Daniel Grushkin and HES co-founder Wythe Marschall led at Genspace recently, the site hopes to collect some of the conversations we've tapped into around biotechnologies in real and fictive labs… aaaaand give us somewhere to post pictures of Frankenstein's creature GFP E. coli (seen above), etc.
Join the conversation on the GMStorytelling site, and if you're in Brooklyn, check out Genspace.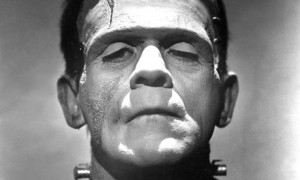 (Yes, disclaimer, there's a lot more to say than, "Wow, Frankenstein is still prescient, over two centuries after its writing." But that's a fine place to begin…)