Check out the art from the show and the inspiration for the art >>
The Pop-Up Museum of the Gowanus Canal was our second group show at Observatory. The Pop-Up Museum was Curated by the Hollow Earth Society and Radio Transmission Ark and could be seen from March 3 to April 22, 2012.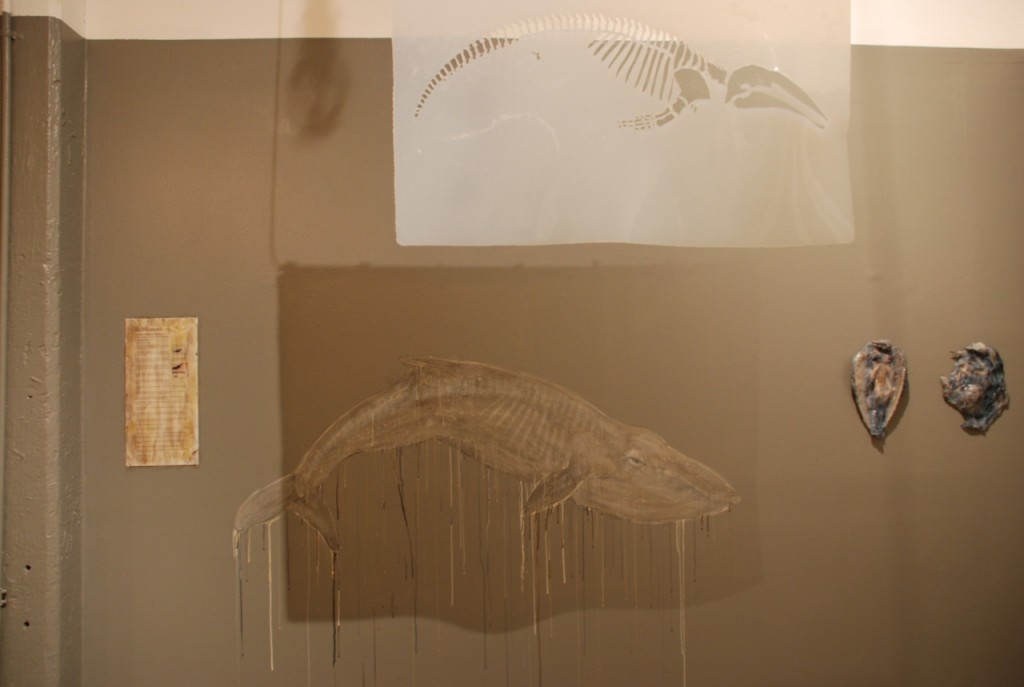 Whales by Emi Brady and Nikki Romanello.
THE SHOW
A museum's mission involves the categorization, preservation, and contextualization of objects within a finite space. The Pop-Up Museum is designed to function as the inverse of these practices, bringing together a set of local, "unremarkable" objects that then become art or serve as a springboard for art that references them.
Through the playful contextualization and re-contextualization of these objects, we will redefine the museum—both what a museum looks like, physically, and what it does, culturally.
Specifically, we will work with found materials from all around the Gowanus neighborhood to create a new "history" of the region and its traditions (a not entirely serious one).
As a collective, we will plow through a century of objects in order to remix in miniature the Gowanus, Observatory, and the whole enterprise of the museum—the whole enterprise of producing, categorizing, and showing off knowledge. Quick, fast, and dirty, the Pop-Up Museum presents the unpresentable: change itself.
The "art on the walls" for this show will thus consist of:
input – gathering of information, data, narratives, knowledges, magics, magnetisms, and (overlooked) curiosities from the physical space around Observatory
process – generation of media, drawings, recordings, photos, video, writing, and data analyses
output – a series of mixed-media art-objects, a book, a series of records, miniDV tapes, presentations, workshops, sound walks, magical fieldtrips, historical jaunts
All of these, not one of these, will become the art of the Pop-Up Museum…
Facilitators
Ethan Gould
Wythe Marschall
Rob Peterson
Lindsey Reynolds
Artists
Stephen Aubrey
Grace Baxter
Emi Brady
Ted Enik
Ben Garthus
Nandini Nessa
Megan Murtha
Rob Parker
Kathryn Pierce
Oberon Redman
Nikki Romanello
Mike Rugnetta
Tim Schwartz
Jon Waldo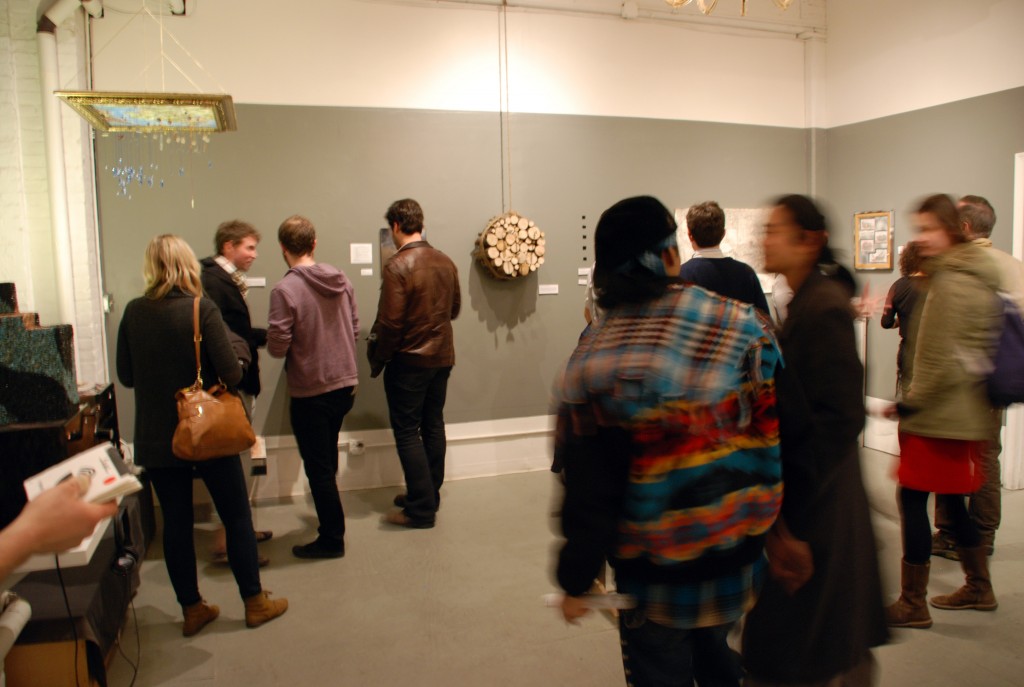 THE PROCESS
We began our second show by holding a Pop-Up Museum General Assembly at Observatory at noon on Saturday, February 11, 2012. We talked, sketched, and jotted down ideas. After the General Assembly, we worked until March 1st (18 days) to create and position a show of Gowanus-made or -inspired art within Observatory. We asked artists to remember: quick, fast, dirty, collaborative.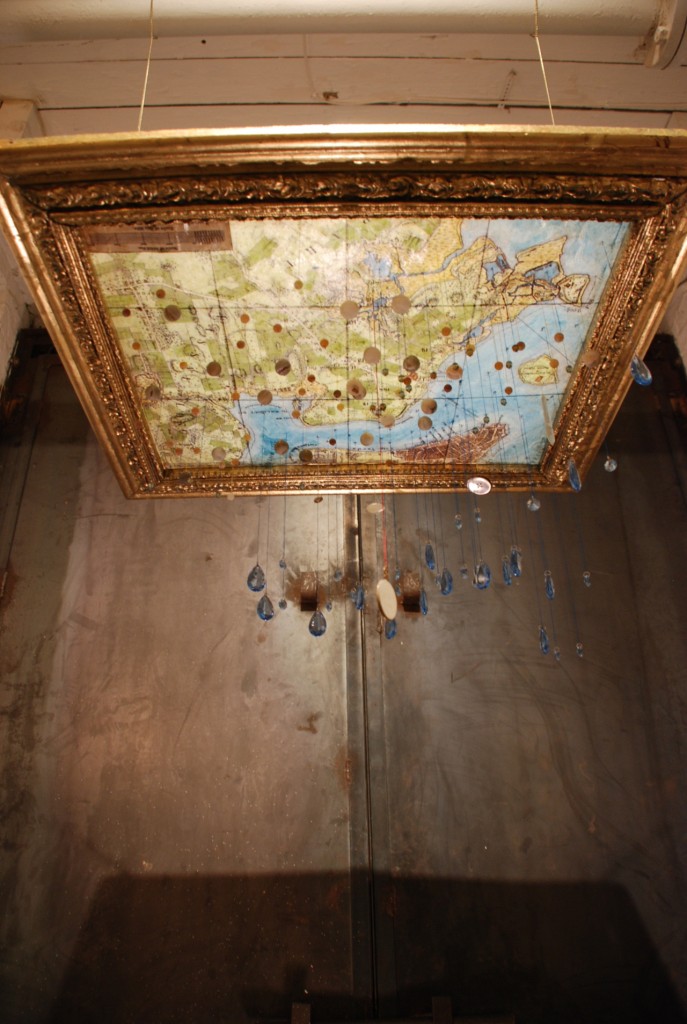 Hanging map painting by Grace Baxter.
|≈|